Olivia Wilde has just teamed up with Atlanta-based brand Alternative Apparel on a rugged, military green messenger bag that benefits the Academy for Peace and Justine, a school in Port-au-Prince, Haiti. Wilde, who vacationed in Haiti as a child and remembered it as "the definition of paradise," felt compelled to do something for the country after the devastating earthquake of 2010. She chose Alternative Apparel because she already "lived" in their sweatshirts and maxi dresses, and felt that their environmentally ethically production practices aligned with her own values. Long story short, the charitable (and utilitarian!) bag is here: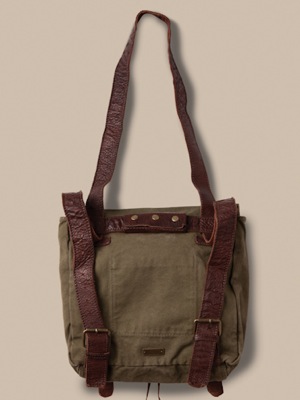 Get it now: Olivia Wilde x Alternative Apparel's The Message Bag ($138).
For more ethical fashion, shop these Wayuu Taya hand-woven bags, Topshop's first eco-friendly collection, and Rebecca Taylor's recycled dresses.