#OMG: Why Does This ASOS Google Eye Fascinator Hat Exist?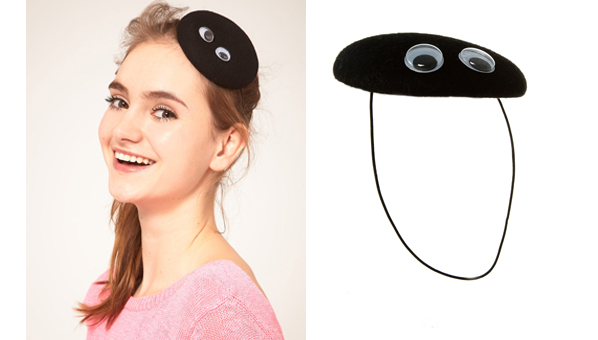 We get it. Fascinators are supposed to be a bit quirky and abstract. But the idea of putting an extra set of eyes—let alone a pair that looks like it came from a five-year-old's arts-and-crafts box—on a piece of dome-shaped cloth isn't exactly chic, no? We're also not really sure how this ASOS Google Eye Fascinator Hat is priced at $21.49. Surely there wasn't that much precision and skill behind producing this hat, let alone at least $20 worth. Perhaps we're not daring enough to give this silly-looking topper a try. We could give a whole new meaning to being called "Four Eyes." Or maybe we should keep this type of millinery to the experts. If only Phillip Treacy stumbled upon this page…
Shop our guides to more fashionably acceptable accessories: signet rings, ponyhair shoes, and wool fedoras.