When your mind is racked with worries of final headcounts, floral deliveries, and that ugly tiara your soon to be sister-in-law decided she just had to wear to your wedding, it can be difficult to re-center and focus on the exciting, happy parts. Just picture the honeymoon, and get to your "happy place," with these de-stressing products:
Picture yourself on beach with white sand, Pina Colada in hand.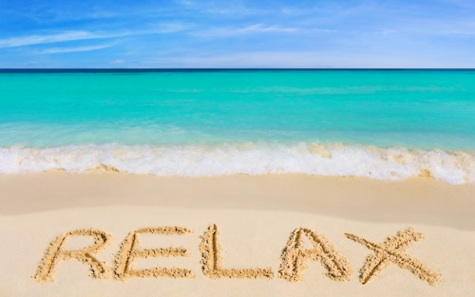 Find more week-before-your-wedding goodies in our guides on at-home facials, something blue, bridal party favors, and best groomsmen gifts.