Black eyeliner is usually my go-to, but I recently received a few of these glominerals Jeweled Eye Pencils and no joking, I haven't stopped using them! They're amazing!
Imagine an eyeshadow, an eyeliner and an eye primer all in one–that's exactly what these pencils are depending on how you use them. I use the bronze as an eyeshadow for a hint of shimmer with black eyeliner, while I've been using the blue and the brownish colors to line my eyes along the lash line.
Versatility aside, these pencils are also great because the pigment is incredible. Just a few swipes and you've got really amazing and intense color that's easy to blend and layer if you choose. I also love these pencils because they're made with good-for-you ingredients like antioxidants, including vitamins A, C, E and green tea extract. Unlike powder shadows which can sometimes leave your eyes dry and icky, these are super hydrating and actually preserve your skin's health. Makeup that's actually good for your skin and works like a dream? Win win, baby!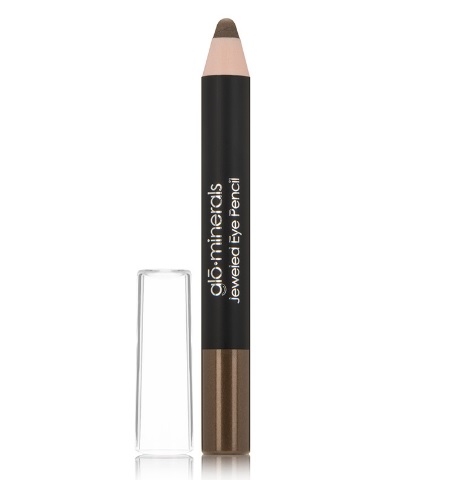 glominerals Jeweled Eye Pencil
Be sure to check out this $37 peacoat and the best drugstore beauty products.
[Photo: Dermstore]
SheFinds receives commissions for purchases made through the links in this post.