Sure, love's not about what's on the outside. But… when it comes to dating apps, it's pretty much all about what's on the outside–at least at first. Here's how to select the perfect photos for your profile to ensure that you're showing off the very best (and most authentic) version of yourself possible.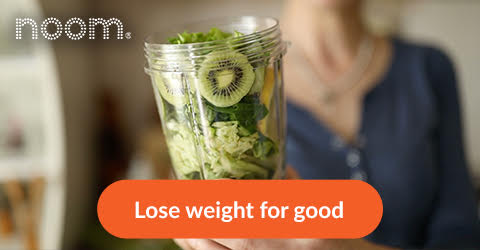 Online Dating Picture Tips
Smiling is a Turn-On.

While a sexy scowl might instinctively seem like the way to catch a stranger's eye, a big smile that shows all your pearly whites is actually the most effective way to get to someone's heart. Studies have actually found that people are more attracted to genuine smiles than they are other expressions. And it makes sense–why wouldn't happiness be a turn on? So even if you feel like squinty eyes and maybe even–gasp!–visible laugh lines make you seem less attractive, do your best to put those insecurities aside and remind yourself that a big, bright smile is the way to go.
Show Off Your Personality.

Of course you want to look attractive in whatever pics you choose, but that's not the only requirement. Photos that tell your potential partners and/or hookups a little bit about you as a person are worth… well… a thousand words. While it's easy to say that you're into, for example, traveling, rock climbing, or hanging out with your dog, actually showing pictures of you engaging in that activity are far more convincing–and interesting! Just be sure not to go overboard with any one type of photo, as it can seem forced or make you appear one-note. Candid photos are also great, and tend to receive more likes than carefully posed pics. It can help to think of your snapshots as the beginning of a conversation. Anything that sparks interest or questions is great, as it gives other swipers something concrete to bring up in their messages.
Watch the Group Photos.

Photos of you in a group are just fine–people want to know that you have friends, after all–but be careful which ones you choose, and how many. It's best to start out with a few photos of just you, so that whoever's swiping through your profile will be able to identify exactly who you are. And, in the one or two group photos you do decide to post, make sure that it's still possible to easily pick you out of the picture. Every image should help someone get to know you a little better, and if they can't even figure out which one is you, that's not going to happen. Also, go for candid group shots as opposed to staged or posed pics, which people tend to be less attracted to. Finally, don't forget about your family! A picture of you with granny or pops shows your sweet, earnest side. If you decide to post a photo of yourself with a niece or nephew, though, just be sure to identify them as such–if you aren't a parent, there's no need to give the impression that you are.
Represent Reality.

No matter how much you love a photo of yourself, if it doesn't truly look like you, it's probably not a great choice for your dating profile. Nobody appreciates showing up to a date and finding a person they don't feel like they recognize. As a general rule of thumb, if a photo is more than five years old, it's probably not the best representation of you… sorry, but it's the truth. On a similar note, adding a full-body photo of yourself, as uncomfortable as it may feel, is a good idea. If someone doesn't like what they/d see, wouldn't you rather know now than after investing time and energy in a date with them?
Thinking about editing or completely altering a photo before uploading it to a dating app? Think again! Lasting relationships require honesty, both with your future partner and with yourself. If you're not jazzed about the way you look, consider turning to a weight loss program like Noom rather than a photo editing app. Noom is a wildly successful program that's based in cognitive behavior therapy, so it's all about changing your habits, mindset and lifestyle to help you get to a healthier, happier you.
The editors at SheFinds wrote this article in partnership with Noom.