Oops! Did Katy And Miley Just Upstage Britney Spears At Her Own Concert?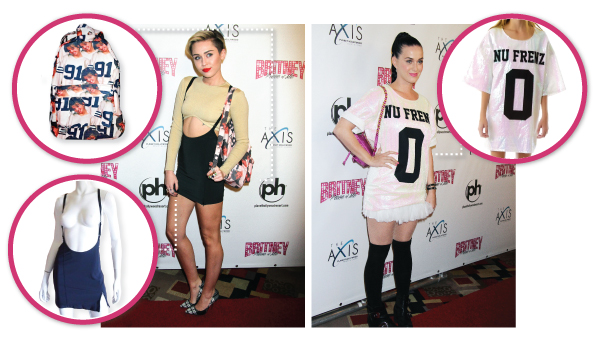 After watching Britney Spears's E! documentary earlier this month, we couldn't wait to hear EVERYTHING about the opening night of her "Piece Of Me" Las Vegas residency. As expected, Brit doesn't really sing all that much, but we hear her dancing is less zombie-like! Whatever, she's still our girl. So moving on to the best part of the night: Katy Perry and Miley Cyrus's outfits. Both singers brought it with head-to-toe 90's looks that are totally rad. Backpacks are back ya'll!
Katy wore a Drake-inspired sequin oversized UNIF tee ($149) with the words "NU FRENZ" and a 0 (as in, no new friends). She paired it with a white tulle skirt, black over-the-knee socks, black platform boots and a metallic pink Chanel mini backpack (we'd trade an arm and a leg for this baby).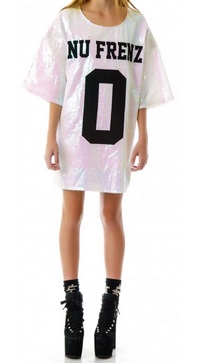 UNIF No Nu Frenz Sequins Top ($149)
Miley's backpack of choice is actually available to shop and won't cost over $1K. Her O-Mighty backpack ($57.98) features a late 90's-Britney pattern that would have made us the coolest girl in 5th grade had we had this back in the day. Her Issey Miyake Vintage Grunge Body Con Suspender Skirt isn't as easy to get your hands on, but it was on eBay a few days ago, so keep an eye out! We're just happy she decided to wear a shirt under this "thing". 'Cause would you really be surprised if she didn't…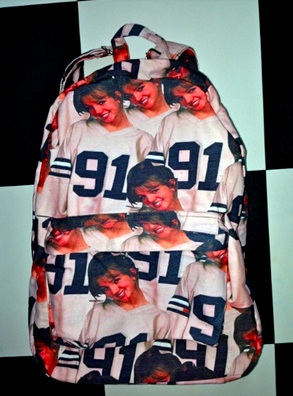 It's Britney Bitch Backpack ($57.98)
Issey Miyake Vintage Grunge Body Con Suspender Skirt (Currently Unavailable)
And don't forget to check out: Shopbop's extra 25% off sale, 13 trends men wish would die after 2013 and the rise and fall of nail art in 2013