It's not just about what to wear during the summer, it's how to go about doing it.  We dove into our archives for the best possible advice to pass along to you. Hope it helps.
White denim is a huge trend that may seem like a difficult one to pull off, but in fact, it's totally easy with our recommendations.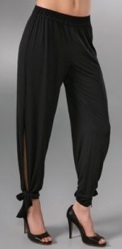 Harem pants are a fun way to dress up for breezy evenings – find out how to wear them without looking like MC Hammer.

We've also found all the best innovative contraptions to make your butt look Brazilian (and therefore better, we guess?) in the aforementioned pants.
Since summertime is wedding season, check out the perfect dress ensemble that you could even get away with wearing more than once.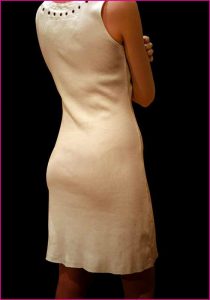 So now what to wear under white denim and summer dresses?  Luckily we've found a strapless g-string so you can be seamless and angst-free.
Now that you've got all your outfits and undies in place, browse our summer guides in case there's a final detail you'd like to add.