If you and your husband-to-be have fallen in love with a special place, why not get married there? From the beach to the big city, find a destination wedding invitation that matches the spirit of your locale of choice.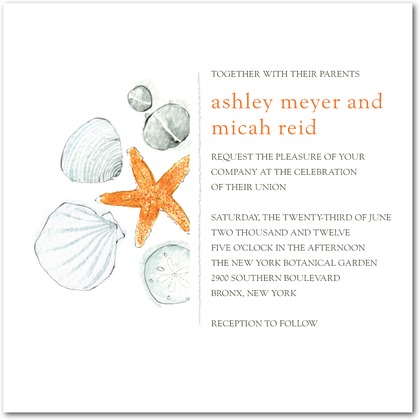 I love the simple elegance of the square Seashell Sketches invitation ($109.50 for 50).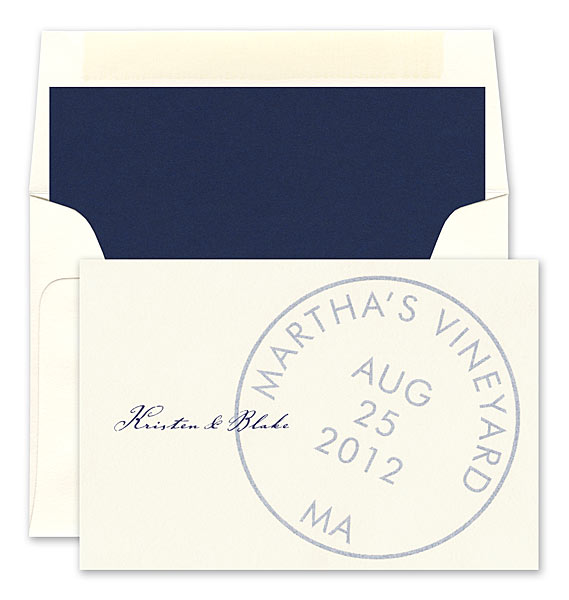 Leave your postmark with this Postmark Sealed Card ($204 for 50). The tri-fold card gives you extra space for printing–perfect if you are hosting a post-wedding brunch or golf event.
Just you and your groom in the sun and sand–if you've planned a beach wedding, the Beach Wedding Couple invitation ($99 for 50) is romantic and whimsical.
Take personalization to the next level with this Photo Card ($195 for 50) from Crane's. Sticky strips on the front allow you to affix the photo of your choice. If you have several favorites, send different photos to guests for an invitation that's truly unique.
Looking for more great invitations? Check out our guides for best cheap wedding invitations, best wedding invitations and wedding decor.