Panasonic's Pre-Black Friday Sale Is On! Shop Headphones, TVs, Speakers & More.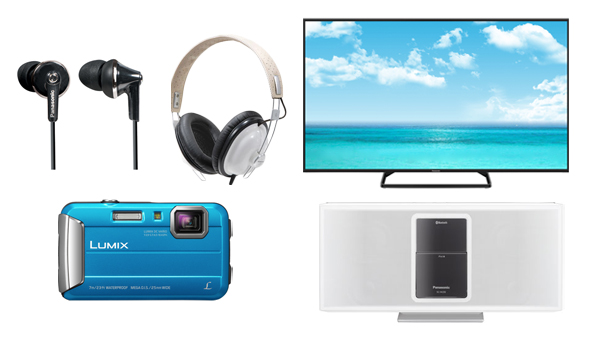 Good news for those of us who hate crowds: this year, the Black Friday deals are already online. Like the Panasonic Pre-Black Friday sale which just started–they've got TVs, headphones, digital cameras, microwaves (okay, random), speakers and stereo systems and more.
Editors' picks: Monitor Stereo Headphones ($59.49, down from $69.99), 40″ Class Life+ Screen AS520 Series Smart LED LCD TV ($379.99, down from $529.99), SC-HC05 Compact Stereo System with iPod® Dock ($134.99, down from $179.99), In-Ear Earbud Headphones RP-TCM190-A ($19.99, down from $34.99), LUMIX DMC-TS25 Active Lifestyle Tough Camera ($161.99, down from $$179.99).
SHOP THE PANASONIC PRE-BLACK FRIDAY SALE

Urbanears Plattan II Headphones
B&O Play - H6 Leather Headphones - Beige