Paul & Joe Sister Unveils '70s-Inspired Denim, Appropriately Named "Elton" & "John"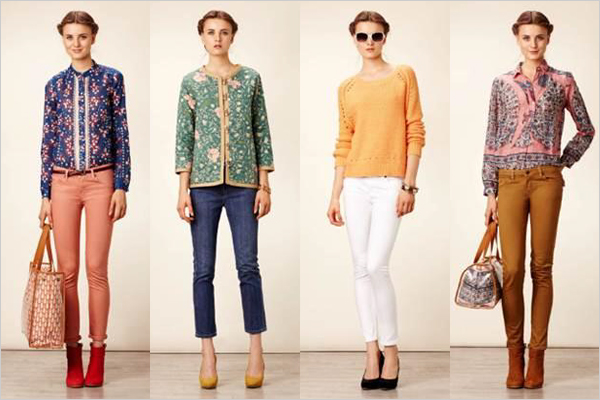 Good news for Francophiles and L.A. ladies alike: For the first time in their six-year history, Paris-based label Paul & Joe Sister has introduced a line of denim with their spring collection. The brand must have had California on the mind while designing this latest offering — sourced from L.A. and inspired by the '70s, the jeans come in just two aptly-named styles: "Elton" and "John."
Designer Sophie Albou headed to L.A.'s garment district to source her first foray into designer denim, and though the line features just 2 styles ("Elton" is a wide-legged trouser jean and "John" is a skinny peg-legged style), both will be available in a wide array of colors, from mustard to white to your basic blue:
You can grab "Elton" and "John" (both $250) now on Net-A-Porter.
Still hungry for more? Check out our guides to the best celebrity jeans, skinny jeans, and jeans for your shape to complete your spring denim wardrobe!