I always joke that I didn't start wearing makeup until I was 25. I probably wasn't quite that old, but I was definitely a late-bloomer in the makeup game. I just learned how to use liquid eyeliner like a year ago and I still don't wear proper foundation!
For me, makeup primer is one of those next-level beauty products. I know what it's supposed to do, but I've always been too terrified to use it. I was recently given an advanced sample of the new Paula's Choice Smoothing Primer Serum (along with an expert how-to on using it) and decided this was my chance to finally learn.
The unique formulation is a bit surprising. It comes out of the tube as oily gel-like substance which initially made me a little nervous. How could a product that felt like this hold my makeup in place? Somehow, though, it works! You only have to use a teeny amount–I use a pea size drop–and within seconds my skin is crazy smooth and ready for makeup.
I've been using it daily for the last two weeks and I don't know why I was ever so scared to try makeup primer before. I love that this product keeps my makeup in place, but I actually love how smooth it makes my skin even more. I actually use it on the weekend when I'm not wearing any makeup at all.
Coming from a relative beauty novice, this primer is totally worth a try. It's pretty foolproof and makes your skin look amazing.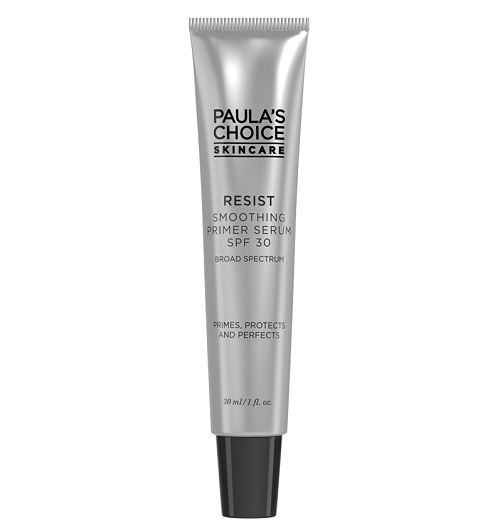 Paula'sChoice RESIST Smoothing Primer Serum SPF 30 ($30)
PS: This primer has SPF 30! How awesome is that?!
Be sure to check out the best drugstore beauty products and Sigma Beauty's new lip gloss sets.
[Photo: Paula's Choice]
SheFinds receives commissions for purchases made through the links in this post.