Nicole Richie went lavender for spring, and now Katy Perry just debuted a new hair color for the season on Instagram: slime green. At least that's what she's calling it (ew). It looks more like a hunter green to us (isn't slime supposed to be the color of that stuff they dump on people at the Nickelodeon Kid's Choice Awards?).
Apparently Katy's been thinking about changing her hair to this color for a few weeks now. She told E!, "I've wanted to go slime green for a long time. It's spring time and I think it's time to freshen up my look," she said. "I'm really excited about slime green, but I hope my hair doesn't fall out."
If we know anything about the singer, it's that she won't be sticking to this hair color for too long. Now that she's tried blue, red, purple and green, who knows what shade she'll go with next. What do you think of Katy's green hair? Let us know in the comments below!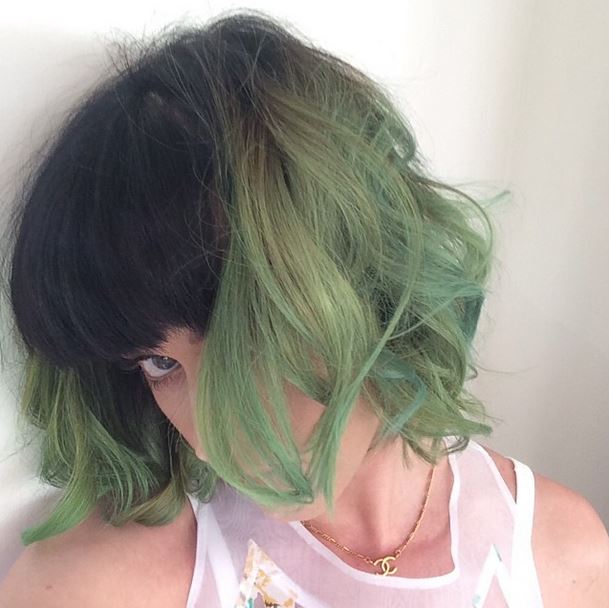 [Photo: Instagram]
And don't forget to check out: creative ways to organize and store your jewelry, printed track pants trend and how to have the most fun wedding EVER
[Photo Credit: Splash News]