Paper Magazine set out to "break the internet" with its winter issues. So how does one do that? By having none other than Kim Kardashian bare her entire backside for the cover. Warning: this photo is definitely NSFW. Do you think it's right for Paper Mag to do this for click/sales bait? Or are you just wondering how photoshopped this image is? Or what oil is doused all over Kimmy K (moroccan or coconut?)? We say don't hate, appreciate…the INSANE body of Mrs. West.
A more SFW image: French photographer Jean-Paul Goude recreates his iconic "Champagne Incident."
UPDATE: We give up, you win Kim Kardashian. We'll just wait for the internet to combust from this latest pic. Oh, this is the censored version.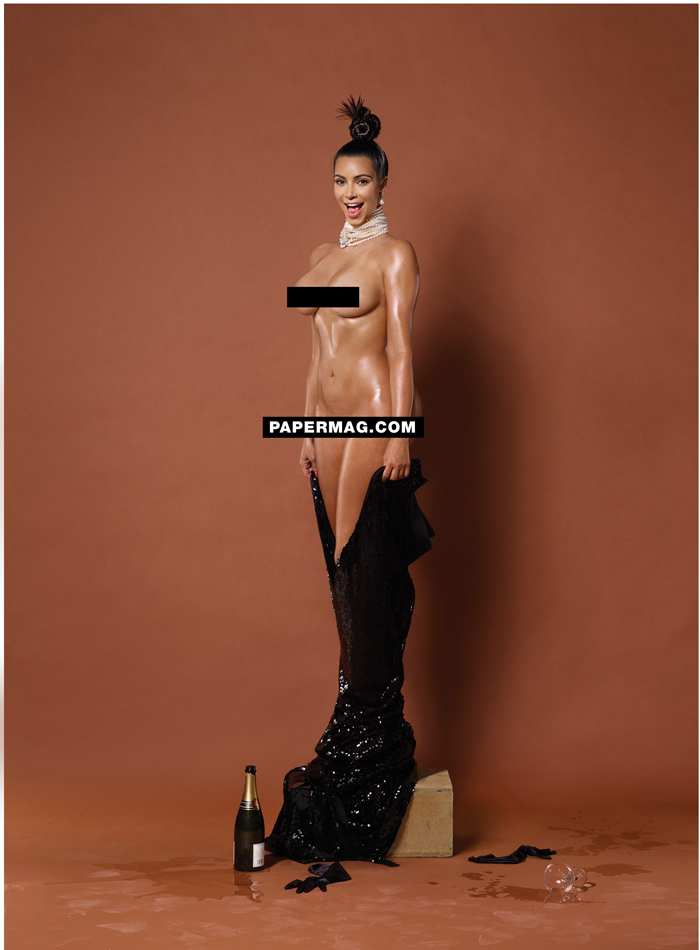 For more celebrity, check out: the Girls season 4 trailer, 13 annoying things Taylor Swift said and the cutest celebrity pets of Instagram
[Photos: Splash News, Paper Magazine]