It's been just over one week since Jessica Biel and Justin Timberlake welcomed their baby son, Silas, into the world, but he's already made his Instagram debut. Proud papa JT posted this adorable pic earlier today of baby Silas sporting some Grizzlies gear in support of the Memphis Grizzlies who are currently playing in the NBA playoffs.
Obviously, the little guy is insanely cute, but let's all take a moment to ogle over Jessica Biel who looks radiant in this pic. What a gorgeous family!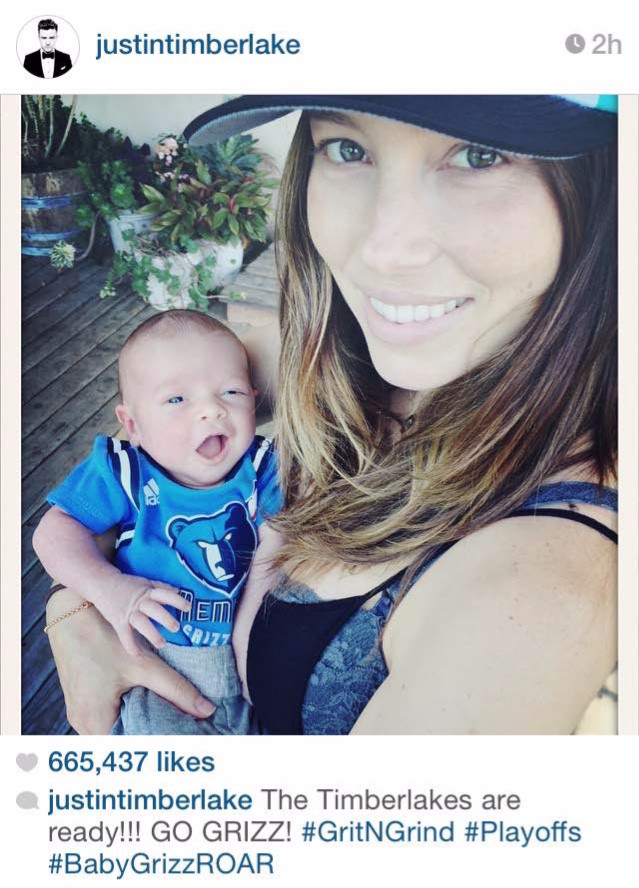 Be sure to check out pretty printed jumpsuits, celebs who ruined their hair and Sarah Jessica Parker's cool denim jacket.
[Photo: Splash News; Instagram]