PHOTO: See Gwyneth Paltrow's Makeup-Free Selfie
We all know Gwyneth Paltrow loves sitting on her high horse. From her absurdly-priced goop collaborations to annoying quotes on #richcelebproblems, she definitely lives in her own world. So it's actually refreshing to see her getting involved with something bigger than herself. Gwynie posted a selfie to Instagram in honor of World Water Day, which was this past Saturday. We have to say, the actress looks FLAWLESS with absolutely NO makeup on her face. If drinking water is the secret behind the 41 year old's gorgeous skin, then we'll be drinking 10 cups a day! Check out her selfie below: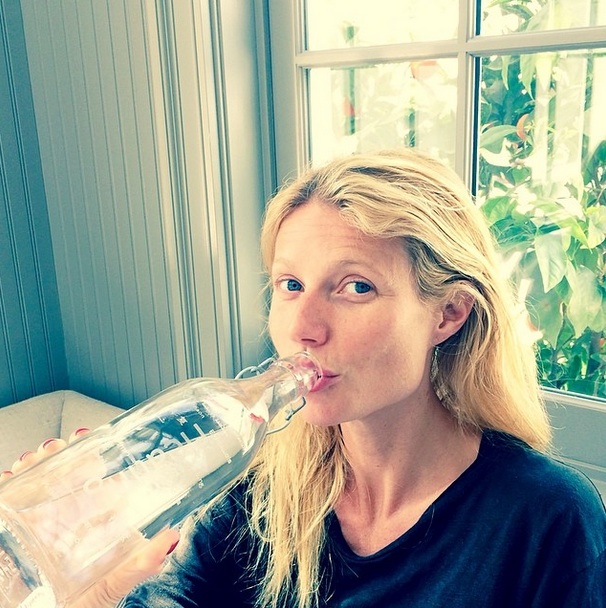 [Photo: Instagram]
Do you think Gwyneth looks great makeup-free? Let us know in the comments below!
And don't forget to check out: 30% off at Madewell, things that will outlive you in your closet and Ali Larter's fat day pants
[Photo: Splash News]