PHOTO: See What Kanye West Got Kim Kardashian For Her First Mother's Day
We all know Kanye West is one of a kind…and so are his gifts. Remember that hand-painted Hermés Birkin bag he gave Kim Kardashian for Christmas last year?! #NeverForget. So what's the guy who goes all out to get his fiancee on her first Mother's Day? A wall of flowers, of course! Roses, hydrangeas and peonies to be specific. Check it: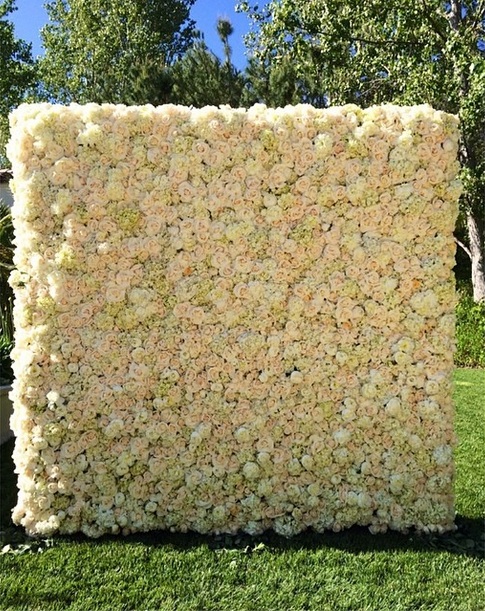 There's no doubt this display is absolutely stunning, but what is one to do with a wall of flowers? We guess when you're a Kardashian and have pretty much everything else in the world, a gift like this makes sense. Do you think this is the greatest Mother's Day gift of all time? Let us know in the comments below!
And don't forget to check out: spring 2014 beauty bestsellers, grad gifts that don't suck and 3 ways to wear a matching set 
[Photo Splash News, Instagram]