Kim Kardashian's People exclusive may have cost the mag $2.5 million (and therefore we can't share them with you), but Britian's Hello! just released their version of the pics (wonder if they got a discounted rate for being a week late?) and we can, indeed, show you those.
On the cover, you get a nice close-up of Kim's basque (V-shaped, drop waist) gown. What do you think of the very princess-y style?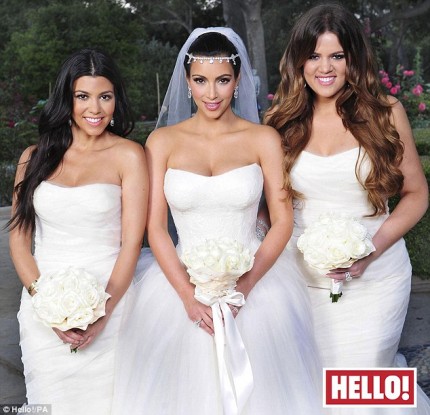 Here is a close-up of Kim and her sisters Khloe and Kourtney, who wore mermaid-style ivory Vera Wang bridesmaid dresses.
Shop our guides to the best wedding costume jewelry, black bridesmaid dresses, and simple wedding dresses.