NYMag's The Cut blog is known for its often humorous commentary on the fashion world, and this week they took a stab at bridal with in a hilarious (and topical!) "Who Wore It Better?" slideshow of Angelina Jolie and Snooki in next season's wedding gowns.

It doesn't take a rocket scientist to know that Angie wore it better. In every dress. But enjoy The Cut's Photoshop fun anyways:
Carolina Herrera:
Nicolle Miller:
THEIA:
Angel Sanchez:
Oscar de la Renta:
Lazaro: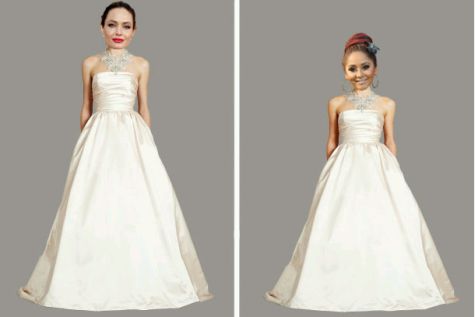 Ines Di Santo: 
Douglas Hannant: 
Vera Wang: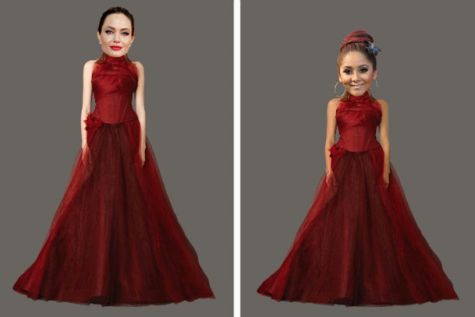 Check out our wonderfully awful wedding dress picks for Snooki here! Need a brief respite from the stress of wedding planning? Better make sure you're not suffering from "Bride Brain". And be sure to check out the 25 names it's ok NOT to take when you get married.