Miley Cyrus just posted a shocking photo of herself on Instagram, and no–the singer isn't half naked! Nor did she chop off even more of her hair!
The Wrecking Ball singer actually looks "normal" (not Miley normal–normal normal). Sporting a flannel top and long brown wig, Cyrus actually looks a lot more like Hannah Montana circa 2010 than she does Miley Cyrus VMAs circa 2013. And her tongue is even in her mouth! Can you believe it?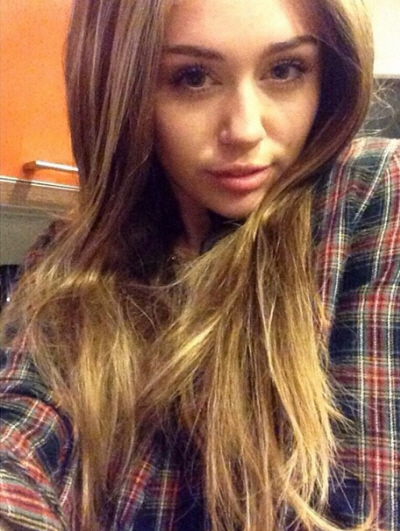 The singer added the caption "Wigzzzzzz," indicating that no, she hasn't gotten semi-permanent extensions or decided to grow her hair back! She's just "being Miley!"
Leave a comment: Do you think she looks better with LONG or SHORT hair?
[Photo: Instagram]