I've always wanted to be one of those people that knows how to leverage the power of aromatherapy, but I have to admit: I'm so intimidated. Between choosing the right scents and knowing how to use them, I always find myself shying away.
And then I got this Pilgrim Teo Diffuser and everything changed. What I first noticed about the diffuser is that it's so pretty! Even if I never turned the thing on, I would be more than happy having this ceramic and beech wood diffuser as a gorgeous decorative item on my bookshelf.
But this isn't just decoration, people! This diffuser is actually amazing. I am a total novice when it comes to home wellness devices like this, but I was able to get it up and running in no time. Setting it up is simple. You just fill the base with water, drop in a few drops of essential oils, replace the top and hit start. There are two mist modes (intermittent and continuous) and there's even a silent fan.
I started using the diffuser in the dead of winter when the heat in my NYC apartment was cranking and it totally changed the air in my home. Not only did it help with the dryness, but the essential oils gently permeated my apartment in a way that wasn't overpowering or too intense. Turning the diffuser on is now part of my daily ritual when I get home from work; it's instantly soothing and relaxing.
If you're in the market for a diffuser that as stylish as it is effective, this is the one to splurge on. You'll be so happy you did.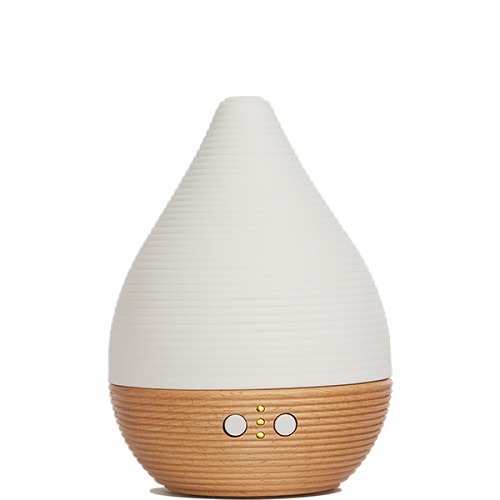 SHOP THE PILGRIM TEO AROMATHERAPY DIFFUSER NOW
Be sure to check out how to find the best sunglasses for your face shape.
SheFinds receives commissions for purchases made through the links in this post.