Pippa Middleton Wears British Designer Suzannah Crabb To Christening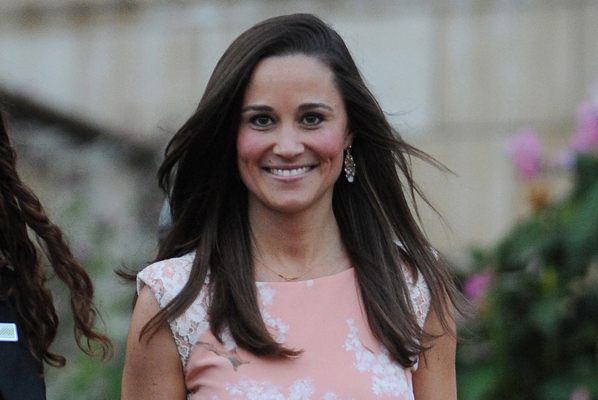 Now that we know what Kate Middleton wore to the christening, it's time to take apart Pippa Middleton's christening out for all the little sis lovers out there. US Magazine reported that she went with an unknown British designer, Suzannah Crabb, who is apparently her knew fave. Crabb designed Pippa's look from head to toe, including the cream coat, the blush pink shift dress underneath, and her cream hat which is the standard accessory for a royal event.
Unfortunately the exact dress isn't available online, but you can get pretty close with this Suzannah Silk Dress. It may be over $1,000, but that's the going rate these days to look royal. To see Pippa's outfit, check out the photo below.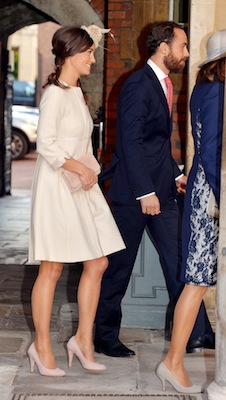 Don't forget to check out Prince George's godparents and TOMS x Tabitha Simmons holiday collection
[Photo Credits: Splash News]