Who doesn't love one-of-a-kind items? I certainly do—and I'm willing to bet all of you fickle beauty people do, too. Recently, I discovered that CND manicurist Angelina Wingle (CND custom mixes colors for designers' runway shows) has set up a website, GoIndulge.com, to provide us with the custom polishes created for the some of the Fall 2009 shows.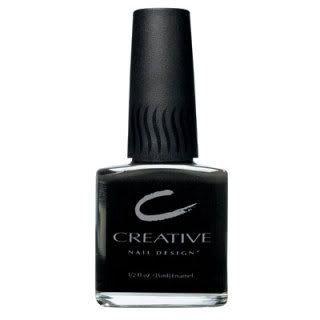 The site allows you to choose which designer nail creation you want; then it asks if you'd like to be your own "mixologist" or if you'd like the polish pre-mixed for you. I say be your own mix-master: Wingle provides you with an empty polish bottle, plus the lacquers and "recipe" you'll need to mix your new signature shade.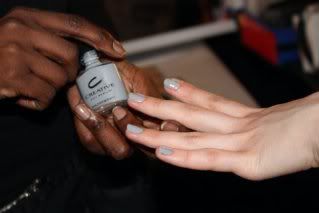 Personally, I fell in love with the cool muted gray from the Matthew Williamson runway (recipe: 2 parts Cream Puff to 1 part Voodoo), but there are other shades, like the gunmetal gray from Yigal Azrouel or the wine-burgundy from DKNY, to sate your nail tastes.