A couple weeks ago we featured Chanel's summer polish trio, in which the brand released a never-seen-before patented iridescent pigment in two of the shades. They're absolutely stunning, so we knew it would only be a short matter of time before another brand tried to mimic them. We just didn't think it would be Dior. The brand just launched their Birds Of Paradise Samba Duo ($29/set) for summer, consisting of a pretty creme mint shade and a metallic turquoise shade—that's practically identical to Chanel's "Azure." While we'll probably never officially know if it's an exact formula replica, we do know that it's going to be a hot shade for summer!
So, which do you like better? Chanel's: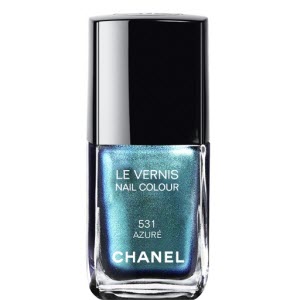 Chanel Le Vernis Azure ($27)
Or Dior's?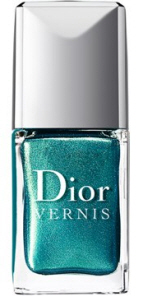 Dior Vernis Bird of Paradise Nail Duo ($29)
For more awesome nail news, check out YSL's tie dye nail polish, the NARS x Pierre Hardy collection and Urban Outfitters $5 glow-in-the-dark polishes now.