Back in March, we featured the Nails Inc. Feathers Effect polish (which is still sitting on my desk, btw, because it's so pretty!). I fell in love with 'Brighton,' a shade with tiny teal and bright yellow feather-like particles. It has become my 'wow-factor' polish for summer. And just like all fun textured polishes and standout shades, I knew there would be a knockoff coming at some point. Feathers, fuzzies, call it whatever you want, but Sally Hansen did a phenomenal job of re-creating this polish. I couldn't really tell any difference at all. So if you're dying to try a feather textured polish, you can save a few bucks with its identical knockoff. Design-wise, I am in love with the Nails Inc. bottle. The bird just does it for me. I am every marketing person's dream–I'm a sucker for cute packaging.
What's your favorite feather polish option? The original version from Nails Inc. or Sally Hansen's identical twin knockoff?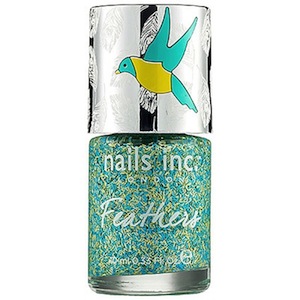 Nails Inc. Feathers Effect Nail Polish in Brighton ($9.50)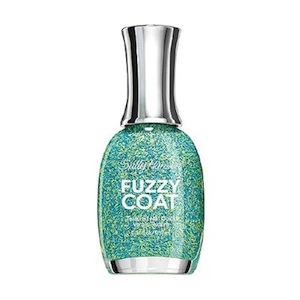 Sally Hansen Fuzzy Coat Textured Nail Color in Fuzz-Sea ($5.50)
For more beauty news, check out the best facial products for hangovers, Chanel's cult nail polish and how to get ready in 5 minutes now.