Whether you've been doing your own tricked out nails for years, or you just caught on to the recent trend and can't get enough (ie, you're attempting Caviar nails as we speak), the upcoming WAH Nails Book of Nail Art will be your bible. For those of you that don't know, WAH is a hip London nail shop, and the instructional book includes 25 nail "projects," like the Stained Glass nails (above). The book tells you what you'll need (supplies and polish colors) and step by step tips on how to execute. The book doesn't hit until July 10th, but you can pre-order it on Amazon now.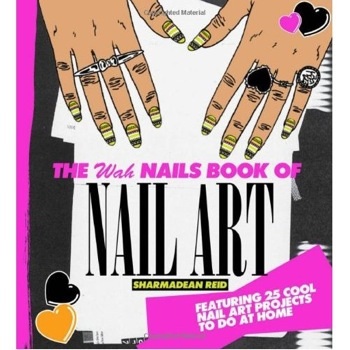 Pre-order now: WAH Nails Book of Nail Art ($9.14).
For more awesome beauty finds, check out Cynthia Rowley x Tweezerman, Kate Middleton's favorite perfume, Ruffian x MAC.