For conscientious brides who want everything in order, Earth Therapeutics' Slumber Party Kit ($24.99) contains all the makings of a good night's sleep: a lavender and valerian-scented pillow mist, a calming cream for dry skin, an eye compress with cooling gel, and a cute sleep mask.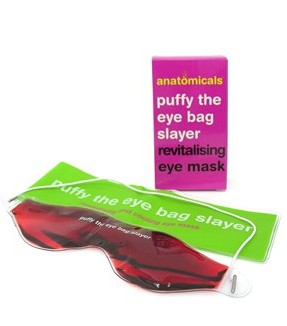 If you plan on being too knackered to think of much but getting your three hours of shuteye before the morning walk down the aisle, Anatomicals' "Partied Too Much" Pack ($14.77) is probably more fitting. The cooling Puffy the Eye Bag Slayer Mask sounds particularly appealing, as does the included oil balm which goes to work on those ailing from 'throbhead.'
For more wedding must-haves, check out our guides on wedding bands, white wedding shoes, and the best wedding invitations.