PERFECT CURLS Photo Credit: Neil George (left), Gucci Runway 2012 (right)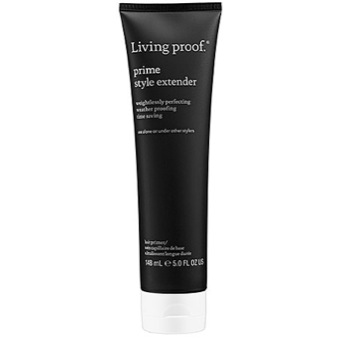 Prime Your Strands: Living Proof Prime Style Extender ($20) I kind of laughed when I heard hair primer existed, mostly because I thought it was a fancy name for blow dry lotion. This formula, however, is nothing short of a miracle worker for my lifelessly straight hair. I work about two quarter-sized dollops on my damp strands from an inch away from my roots down to my ends before I layer on a root-lifting serum, a texturizing spray and thickening cream. The trio of products used to weigh my hair down after a few hours, but the primer keeps my 2-inch barrel curls springy and voluminous for an entire workday, the same way a great makeup primer keeps your foundation in place.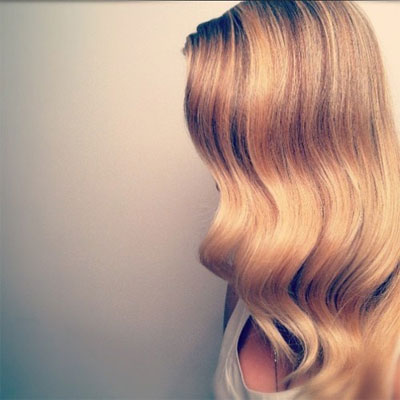 SMOOTH WAVES Photo Credit: The Beauty Department
The Perfect Round Brush: Olivia Garden Nanothermic Brush ($20.21) While I don't recommend you invest in a Mason Pearson, know that the right brush makes all the difference — it should cut down drying time, remove all traces of frizz (and, just as important, static!) and give you some serious volume. I've tried out dozens — dozens, I tell ya! — and this is the one I keep going back to. If you don't believe me, ask your hairdresser. She'll tell you the right styling tools make a world of difference. As a general rule, the thicker your hair, the larger the barrel you should use, and for the love of all things beauty, stay away from those plastic ball-tipped brushes. Porcupine bristles, like the one on this brush, will grip your hair and minimize tension, which relieves your strands of frizz.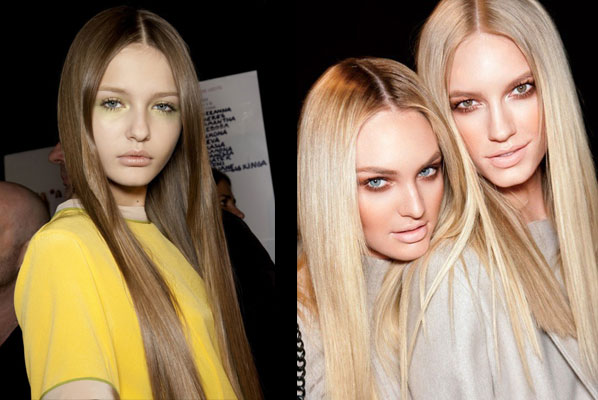 SLEEK HAIR Photo Credit: They All Hate Us
Get Sleek: Josie Maran Argan Oil Hair Serum ($30) No matter how many times I tell my friends to invest in a hair serum all-year-round, they only comply once they can feel their strands drying out at summer's end. This formula, which includes jojoba oil, avocado oil and Vitamin E,  adds a bit of grease-free shine and it makes fried-to-a-crisp dead ends look, well, alive in between cuts! It also cuts down on any static that may occur on a second-day dry-blow out. Want more fall beauty tips? Check out the season's biggest makeup and hair trends, find out if you should splurge on this must-have beauty product, or keep your hair in check during hurricane season with these three styles.