My teenage self would be absolutely amazed that so many things can propel me out of bed before 6 AM – a delicious hot breakfast, a hard deadline, a needy dog, or an amazing earlybird sale at my favorite department store.  She wouldn't think one could have a totally serene moment that early in the morning that didn't involve unplugging the alarm clock.
But once responsible, bill-paying, adult me is up, out, and on-the-go – navigating through public transit while getting a little work done on my phone  – there's little time for me to stop and take a leisurely cappuccino break, or a long lunch.  My day is a blur of projects, meetings, and video chatting with clients. That's why I have to remember to hydrate and energize whenever I can.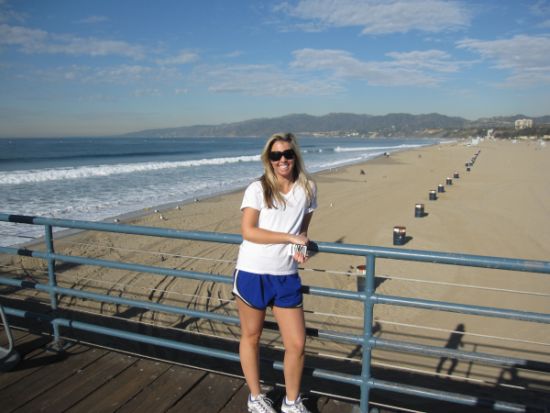 Propel Zero – in bottles and convenient powder packs – gives you vitamins C & E, B vitamins, and antioxidants. So you can replenish, energize, and protect with zero calories and no added color. Toss a powder pack in your purse, keep a few bottles in your desk – and jet pack through your 9-5.  These little "me" breaks get me through my daily grind and back home for some truly premium "me" time – tooling around with my novel-in-progress, going for a jog on the beach, or treating myself to a Tuesday night spa facial.
Propel – it's what keeps you going – so you can do what moves you. Join the conversation about What Propels You on Facebook now.
"Disclosure: Compensation was provided by Propel Zero via Glam Media. The opinions expressed herein are those of the author and are not indicative of the opinions or positions of Propel Zero"