Pumpkin Spice Latte M&M's Are A Real Thing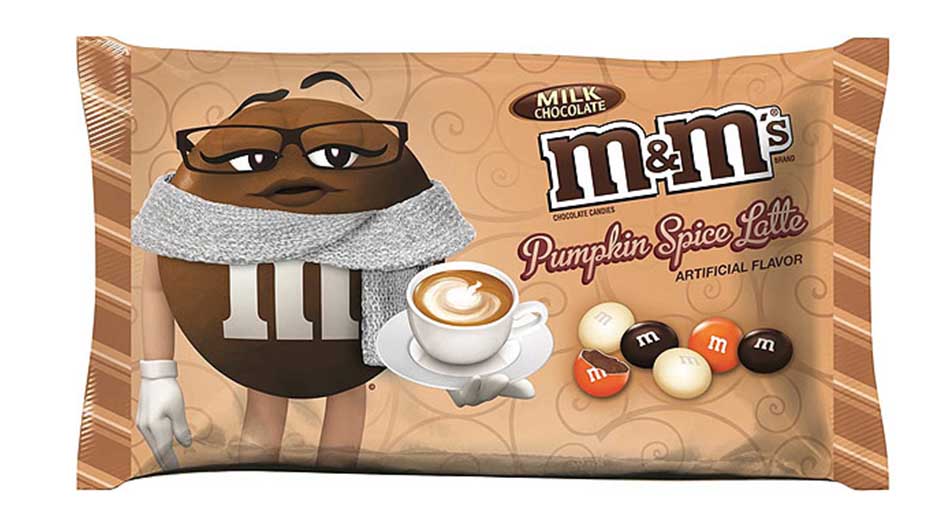 You know summer is officially over when pumpkin spice latte-flavored anything is coming out. Ditch the long Starbucks line because M&M's is releasing a seasonal flavor that is the beloved pumpkin spice latte. According to People, the limited-edition M&M's will "hit Target stores this week."
The newest flavor features a hipster-looking M&M on the bag, wearing glasses and a chunky scarf and holding a latte. The pumpkin spice latte M&M's certainly encompass fall as they are colored orange, brown and white. M&M's also released a pecan pie flavor that will be released before Halloween.
Are you excited for these new M&M's?!
Don't miss the new, limited-edition Oreo flavor and see what your guilty pleasure food says about you!
[Photo: M&M's]