My Navajo-inspired purse necklace
The latest trend in jewelry these days? Purse necklaces. These may just replace the locket for the coolest necklaces with hiding spots.
My necklace is from ShopTheLook.net. Although I love it and wear it often, I have surmised that purse necklaces are actually kind of like cargo pants: the extra storage just looks cool (and doesn't really serve a purpose).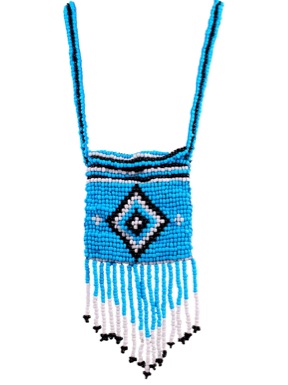 Apache Necklace, $14, ShopTheLook.net
Or, check out some of my other favorite purse necklaces below:
Be sure to check out our buying guides to tribal jewelry, pendent necklaces, and handmade jewelry.