Put Your #Selfies On A Tote Bag (Because They're Too Played Out On Instagram)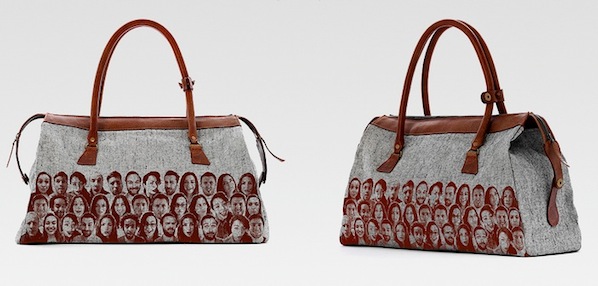 The Picture Us Project is giving you the chance to have your selfie on a handbag. Yeah, you can carry a tote, backpack and/or weekender with an up close and personal pic of yourself. The Project wants you to get involved and help create fashion, rather than just buying it. So how can you participate? Head on over to the Picture Us Project website and submit a selfie expressing one of six emotions: happy, sad, anger, surprise, repulsion or confusion. The top 30 most "liked" photos from each emotion category will be used to create a limited edition bag and displayed in gallery shows in London and Paris.
You can purchase your selfie bag from The Picture Us Project's page on Indeigogo until August 30th. So make sure your hair is looking good and snap your selfies!
For more WTF check out: H&M being sketchy about e-commerce, Rachel Bilson neck tattoos and Urban Outfitters spelling mistake
[Photo Credit: Picture Us Project]