Custom Flip Cams
for the bridesmaids.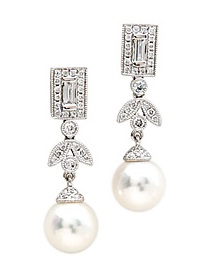 The Sagamore, Bolton Landing, New York.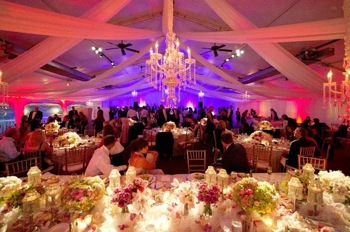 Alexis and her wedding planner ((Wedding Planning Plus) ) created a sweeping reception scene with chandeliers, flowers, and more.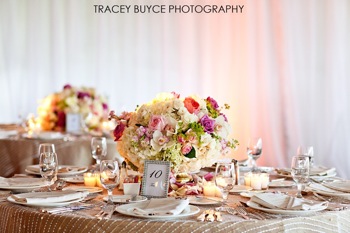 Alexis' flowers (Renaissance Floral Design) made for a soft, romantic table setting.
The couple sat on a tall white couch from Clifton Park Rental .