Recover From Coachella (Or Whatever You Did This Weekend) With This Hangover Kit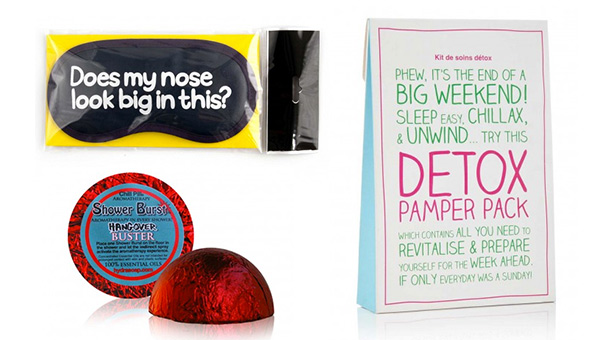 Going to Coachella this past week sounded like a good idea, right? But you might be regretting your decision now that you're sitting at work with a massive headache, matted hair and–is that dirt on your face?! If you are in need of a hangover miracle, look no further. You can send this Dormify "Oh Kit, What Have I Done?" hangover kit ($33) to yourself or a recovering friend. The kit includes an eyemask, an aromatherapy shower burst and 2 Bytox Hangover Prevention patches. It aslo comes with a "detox kit" that includes a cucumber and aloe vera face mask, wild rose revitalizing eye pads, a jojoba hair mask and an aromatherapy intensive foot cream. After using this kit, your boss won't even know you went to the festival (well, except for all those Instagram pictures you posted). Actually, even if you aren't hungover this kit sounds pretty awesome. We might just order one and keep it in case of emergencies. Click here to get your own "Oh Kit, What Have I done?" hangover kit.
For more cool beauty products, check out YSL's tie dye nail polish, Swarovski's sparkly new makeup collection and these eco-friendly cosmetics that are great for Earth Day.