All too often celebs take what could have been a fabulous red carpet ensemble, and turn it into a fashion nightmare.  With Red Carpet Re-do we take stars' style slip-ups and show you  how to make it work.  Alicia Keys' most recent outfit definitely warrants a fine from the fashion police, but we love her bedazzled mini.  We've laid out where Alicia went wrong and how to save this mini from making it onto the worst dressed lists again.
What She Did Wrong:
Leggings with sandals are never, ever a good idea
Black tights are a winter staple, while a strapless mini is perfect for a warm summer evening; together however, they are simply confusing
The sparkles on the dress plus the sparkles on the ankles of the leggings plus the large gold earrings are too much bling on one petite frame
Her lack of a cute clutch leaves us wonder where she kept her lip gloss and blackberry
We wouldn't have gone with the frizzy bride of Frankenstein hair, but Alicia is just so darn beautiful that we could maybe let that slide
What She Should Have Done:
Lost the leggings in favor of nude stockings
Stuck with metallic strappy sandals
Traded in the large hoop earrings for delicate chain-link ones
Topped off the look with a metallic accented clutch
Worn a sleek and straight ponytail to amp up the chic factor
Here's how we would rock this look: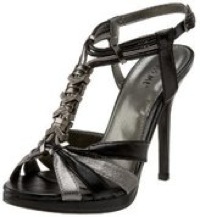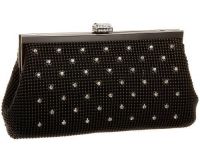 Get your fill of stars' fashion with our celebrity style guides, including celebrity handbags, celebrity jewelry, and more.  Find the best evening looks at the best prices by checking out our online sample sale calendar for all upcoming shopping sales and deals.