Reese Witherspoon has been a pillar of strength for women everywhere, especially since she joined together with her famous colleagues to create the Time's Up Movement. But, it hasn't always been like this for the actress. In fact, she revealed that she used to be in an abusive relationship where she endured constant "psychological" and "verbal" abuse from her significant other.
Witherspoon sat down with her A Wrinkle In Time co-stars Oprah Winfrey and Mindy Kaling for the March issue of O, The Oprah Magazine, where the three discussed how the #MeToo and Time's Up movements have impacted Hollywood.
"What's the most difficult decision you've had to make to fulfill your destiny?," Winfrey asked.
"For me, probably leaving an abusive relationship," Witherspoon answered. "I drew a line in the sand, it got crossed, and my brain just switched. I couldn't go on any further. I was really young and it was profound."
The Big Little Lies star went on to say that her significant other tried to take away her ambition. But, standing up to them was ultimately what helped Witherspoon find her voice, giving her the strength to enact change in Hollywood today.
"It changed who I was on a cellular level, the fact that I stood up for myself," she says. "It's part of the reason I can stand up and say, 'Yes, I'm ambitious.' Because someone tried to take that from me."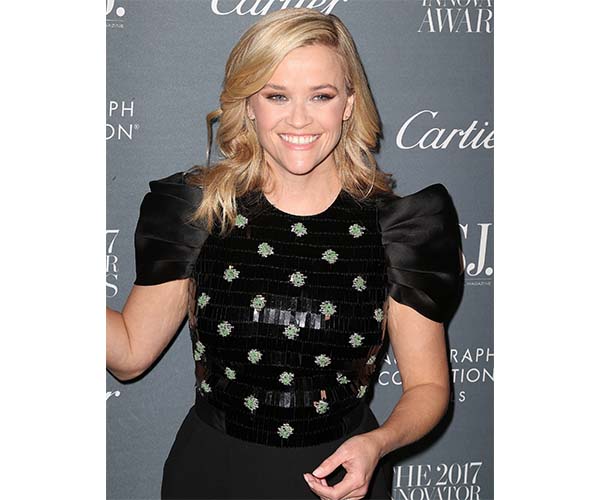 Witherspoon, Winfrey and Kaling also discussed a serious double standard the affects women today, drawing attention to the fact that the word "ambitious" has different meanings for women and men.
"A Columbia University study found that people considered an ambitious woman more selfish and less worthy of being hired than an ambitious man. I thought, 'We need to start reframing this word ambition. Because it isn't about being selfish; it's about wanting to create more and do better for communities, schools, the world," Witherspoon said.
"It's true. Ambitious, when applied to a woman, almost means ruthless. Used for a man, it's considered a great compliment," Kaling responded. "But if someone called me ambitious, it'd almost feel like shade."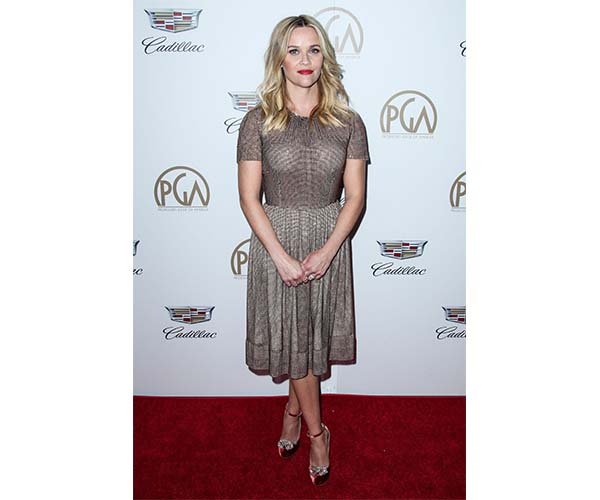 But, Witherspoon is confident that effective changes are being made, and that a powerful and empowering shift is coming. "There are a lot of really good men in the world, but I do think it's incumbent on women in leadership to rewrite the rules. We have to get together as groups of women, which is what I've been doing with a lot of actresses," she told Winfrey. "It's been incredibly illuminating. Women in positions of power need to help people understand what the new normal is. You tell people how you want them to treat you."
We're happy that celebrities like Reese Witherspoon are using their platform to spread awareness and help bring a much-needed change to the industry–and women everywhere!
[Photos: Splash, O Magazine]