With her latest endeavor Mud soaking up praise at the Sundance Film Festival, Reese Witherspoon seemed pretty relaxed and happy back in Cali this week. Even though we are freezing our booties off over here on the east coast, we can appreciate her style – especially since it's perfectly priced. Her Vanessa Bruno Althe drop waist dress ($359, down from $514) is on sale and her Sam Edelman Louie fringe booties ($160) are under $200 (and pale in comparison price-wise to her favorite $500 Rag & Bone booties). Okay, so she topped of the look with a Rag & Bone small pilot bag ($725) which isn't exactly from the bargain bin. Oh well, 2 out of 3 ain't bad!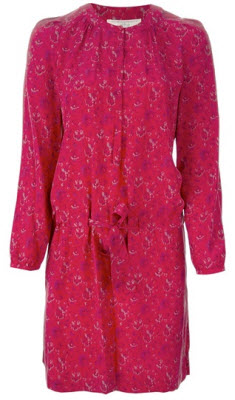 Vanessa Bruno Althe Drop Waist Dress ($359, down from $514)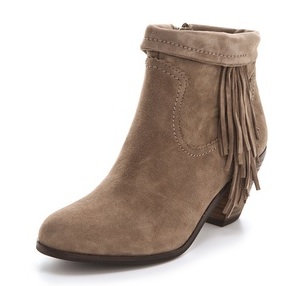 Sam Edelman Louie Fringe Booties ($160)
[Photo Credit: Splash News]
Shop more celebrity style such as Nikki Reed's Tory Burch outfit, Malia Obama's J.Crew coat, and Michelle Obama's J. Crew pumps, her Reed Krakoff boots and her Cathy Waterman pearls.