Reese Witherspoon may have just had her third child, but you could hardly tell as she walked down the red carpet in this Louis Vuitton cobalt blue and black illusion dress at tonight's Oscars. The dress nipped right in at the waist and gave her a to-die for hourglass silhouette. And the person to thank for this look? Her teen daughter Ava!
Said Reese on the red carpet:
I love the color of it. My daughter and I picked it out. She said, this is a winner. She's 13, so she definitely weighs in. She helps me pick the jewelry.
To get your own figure flattering illusion dress at a budget-friendly price, click below.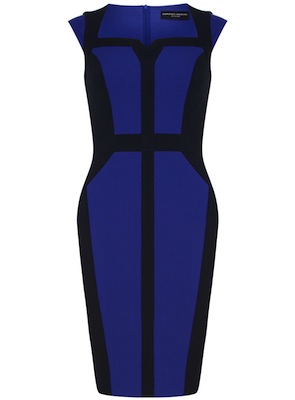 Dorothy Perkins Navy and Cobalt Blue ($35)
For more from the red carpet, check out our score card for Jennifer Lawrence's red carpet looks this awards season, the Oscars dresses we suggested for Adele and enter to win a $2,500 red carpet closet makeover.
[Photo: AP Images]