As if wearing crisp white tennis sneakers wasn't preppy enough, Reese Witherspoon went and found this sweater, which is pretty much what prepster dreams are made of. It's Tory Burch's Carmine Sweater ($350), and yes, it's a sweater with an oxford collar built right in.
Love it? Get one for yourself below.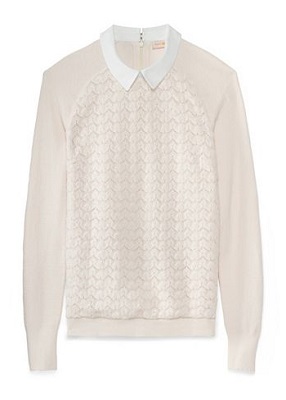 Tory Burch Carmine Sweater ($350)
For more celebrity style, check out Taylor Swift's striped hat, SJP's boyfriend jeans and Fergie's feline sweatshirt.
[Photo: Splash News]