Remember That Abercrombie Jean Jacket You Wore In 7th Grade? Rihanna Still Has It
If you were in middle school during the late 90's and early 2000's, your closet probably looked like the inside of an Abercrombie & Fitch, Hollister and/or Juicy Couture store. These brands were soooooo cool (aka, basic) during that time. But once you graduated high school, you swore never to wear them again (except those Juicy sweats you still keep around–caught ya!).
Well, Rihanna didn't get that message. She's been spotted twice in the past two weeks wearing the Abercrombie & Fitch Caroline Denim Jacket ($98). But we have to admit, it's a pretty damn good jean jacket. Who would have thought badgal RiRi would be the one to make a mall brand…cool again? We'll skip the purple nightgown-looking slip and just take one A&F jacket, please.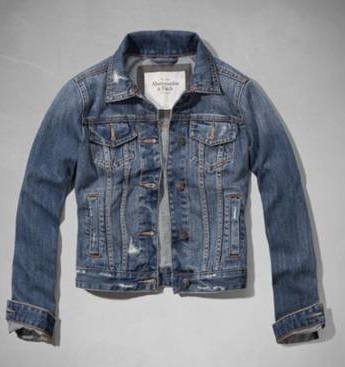 Caroline Denim Jacket ($98)
Be sure to check out Nordstrom's Anniversary Sale, 30% off Kate Moss for Topshop, and 20% off sale items at Tory Burch
[Photo: Splash News]