SHEfinds receives commissions for purchases made through the links in this post.
As if Rent the Runway couldn't make shopping any easier for women, they just did. With the launch of their brand new subscription service, Unlimited, women are able to access clothing for their everyday wardrobe, including accessories and handbags, from over 350 designers for a flat monthly fee.
In other words, you can now rent designer clothing for your everyday life, not just special occasions. For $139 a month, Unlimited members can choose from tops, skirts, dresses, blazers, etc. from designers like Derek Lam, Tory Burch, Marni, Jason Wu and many more. The best part? The items are on constant rotation so the options are endless!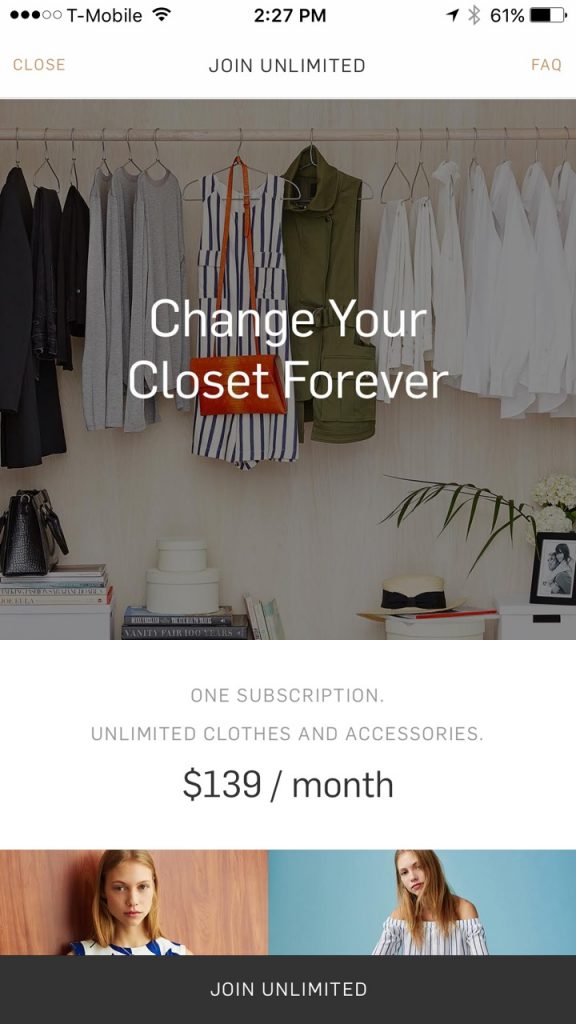 "With Unlimited, we are putting the closet in the cloud and allowing women to experience and cycle through thousands of designer looks for their everyday work and weekend wear," said Rent the Runway CEO, Jennifer Hyman, in a press release. "Your closet no longer has to be a graveyard for questionable purchases and bad trends. Unlimited provides the variety and quality that the modern woman's wardrobe requires, allowing her to have fun with fashion without the commitment of purchase."
Here's how it works: 
Select three items from Rent the Runway's inventory. You can keep them as long as you want, or swap any (or all) of them out for new selections. What's more, shipping, dry cleaning and insurance are included in the flat rate of $139 per month.
You can return Unlimited items via mail or in RTR store locations. You can also arrange to pick up your Unlimited orders in the stores, which are located in New York City, Washington D.C., Chicago and Las Vegas.
What happens if you love an item you've rented? Unlimited gives you the option to buy the item at a discounted price.
Considering Unlimited has its very own smartphone app, you can literally shop from anywhere and with ease. This is the best way to try out products from top designers before fully committing to purchasing. Test out a handbag or try a leather jacket with absolutely no hassle. Now, you don't have an excuse not to shop!
Don't miss 9 makeup products you should always keep in your bag and the trick to making your leggings last longer!
[Photos: Rent the Runway]