Revlon's Moon Candy: A Cheaper And Easier Way To Get The Foil Manicure Look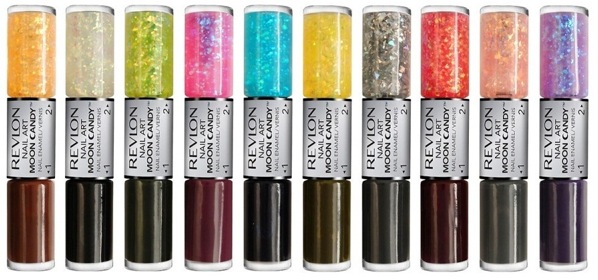 We're obsessed with the Ciate Colorfoil Manicure, but it does take a bit of time and is a tad bit messy. It just so happens that we've found a quicker and cheaper alternative while browsing the drugstore aisles: Revlon's new 'Moon Candy' collection. The duo's contain a creme polish shade one end, and iridescent glitter shards on the other end. While it's not exactly like the Ciate version, it definitely does the trick given that it's half the price and takes about half the time. The Revlon Nail Art Moon Candy Collection ($8.99 each) includes shades Moon Dust, Galactic, Milky Way, Satellite, Eclipse, Supernova, Meteor, Cosmic, Orbit and Universe.
For more awesome beauty finds, check out NCLA's celebrity manicurist wraps, the brow powder trend, and the hologram nail polish trend.
[Photo: Revlon]