Many people might not be fans of UGG boots, but there is no denying how soft, cozy and warm they are. We won't lie – we look for any excuse to wear the plush boots so when Rihanna was spotted at LAX wearing her UGG Bailey Button Boot ($129), we thought SCORE! There is no easier on-the-go winter boot around and with all the recent celebrity endorsements, now including RiRi, you need to get a pair for yourself. Shop them below and savor every warm moment!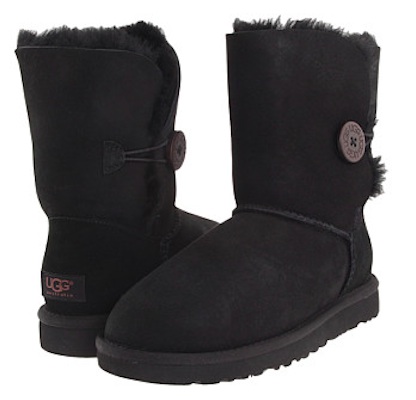 UGG Bailey Button Boot ($129)
Don't miss the chance to shop Reese Witherspoon's classic peacoat or Bella Hadid's chic leggings.
[Photo: Splash News]