SheFinds uses SunSense Bands to prevent the lobster look.
FocusOnStyle shows you how to get Megan Fox's sexy one-shoulder Transformers premiere look.
Girlawhirl is obsessed with Havaianas for summer.

SmarterFashion helps us decide what to wear to the big Fourth of July party this year.
Going away for the weekend?  Find out what to pack from StyleBakery.
The Beauty Brains explain why chlorine is bad for your hair.
Real Simple's Simply Stated says that men's watches are equivalent to statement jewelry.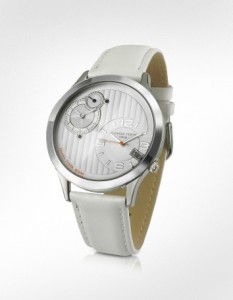 Lemondrop finds a perfume that smells like new books, like the ones you fell asleep on in college.
Bagsnob wants to know what readers think of new bedazzled Louis Vuitton handbags.
Late night?  No problem.  Look well-rested for work and play with a five-minute makeup routine from SheZoom.