It happens to the best of us: you get to your vacation destination, unpack, and realize you left half the contents of your makeup bag at home. For makeup junkies, it's a deal-breaker: we'd rather stay in the hotel room all week than face the world without our beloved mascara. But who wants to spend their precious vacation time (and pina colada money) shopping for cosmetics at the nearest department store? Just dip into the local pharmacy and grab these super inexpensive products instead:
If you need foundation, we suggest making a beeline for the L'Oreal's True Match Super Blendable liquid makeup ($10.95). True to its name, the foundation provides a near-perfect match for your skin.
For concealer, stay in the L'Oreal section and grab a bottle of Bare Naturale Gentle Mineral concealer ($9.95)–it blends flawlessly with most makeups and will do double-duty as a blemish concealer if you pat it on the trouble spot.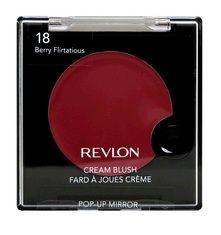 Need an inexpensive blush? Try Revlon's cream version ($9.99). Unlike some drugstore products it won't cake or crack – and it actually looks more natural than expensive blushes I've tried.
For bronzer, Physician's Formula Baked Bronzer ($8.79) resembles a pricier high-end brand (we won't name names). Use it liberally wherever you want a glow – you don't have to worry about wasting expensive product.
Oh yeah, about that must-have mascara: try Maybelline's Full and Soft ($6.59). It's earned great reviews for years for lengthening and thickening without clumping. Plus it has a waterproof version for when you take a dip in the pool.
Need an emergency eyeliner? Rimmel's Soft Kohl Kajal liner ($3.99) goes on as smoothly as the best of them, without blotching or running. And it smudges beautifully if you're looking for a smokier look.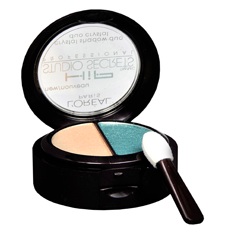 For eyeshadow, make-up artists and consumers alike recommend another L'Oreal product: its new H.I.P. line of Studio Secrets Professional Crystal Shadow Duos ($8.00. We love the pearlescent, sandy highlight tones – it's a great, affordable alternative to brands like M.A.C.
Finish off with a great lip gloss: Revlon's Super Lustrous lip gloss ($6.03) comes in bold, shiny shades, goes on smoothly and tastes and feels much better than most unexpensive lip products.
For more great makeup finds at the drugstore and elsewhere, check out SheFind's buying guide to the best makeup and skin care products. Score yourself a flattering swimsuit with our swimwear guide; and don't forget to check our top-recommended self-tanners to get the perfect golden glow to go with it.