Right now J. Crew is offering an additional 40% off sale items, which means you can get tons of great gifts–for yourself and others for less than $20. Don't believe me? You have to see all the amazing jewelry you can get for less than $20! We're in love with these triangle stud earrings that are only $18: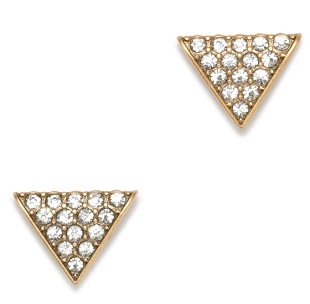 Crystal triangle stud earrings ($18, down from $48)
But that's not all–there's an amazing fedora on sale for less than $20, shearling slippers for $18, plus tons of amazing tees and swimwear. Click through the slideshow to see all our under -$20 gift picks, then head over to jcrew.com to start shopping. Be sure to use code GIFTNOW at checkout.
SHOP J. CREW'S JEWLERY ON SALE NOW