Back in March, Pantone partnered with Sephora to create a line of Tangerine Tango-hued beauty products. But now that the color-of-the-year buzz has died down, Sephora and Pantone has a whole new color set to fawn over. The 35-shade 'Shades of Nature' eye shadow palette ($55) includes 7 Pantone colors, and is meant to pay homage to the "beauty of summer," including "vivid sunsets, cool blue waters, and bright flowers." This set is perfect for flower children, beauty enthusiasts or folks just obsessed with color swatches. You know who you are.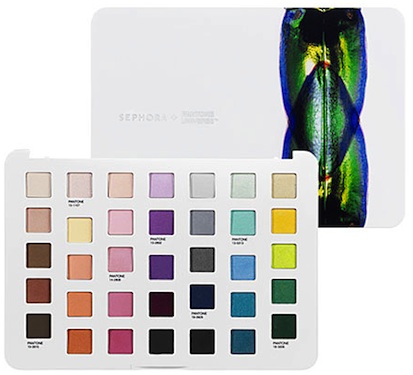 Get it: Shades of Nature Eye Shadow Palette ($55)
For more beauty finds, shop mirrored nail polish, the SHEfinds Summer Nail Polish Awards, and Fergie's new nail polish line.