Marketing Intern Alyssa Damiani feels like she is besties with Cara Delevingne thanks to the supermodel's candid Instagram feed. She also says, "Eyebrows were never a thing until this supermodel entered the world of fashion." Making bushy brows socially acceptable=girl crush worthy.
Editorial Assistant Sara Alderman has been crushing on Nicole Richie since her The Simple Life days. "She's just as funny now as she was at 22 years old and seems like the coolest mom ever. Two things I aspire to be when I grow up."
Editorial Director Jeanine Edwards says, "Call me 'basic' if you want, but Kerry Washington is smart (she graduated from George Washington University), crazy talented and just seems so chill." Kerry is also from the Bronx where Jeanine's parents are from, so they have a special connection.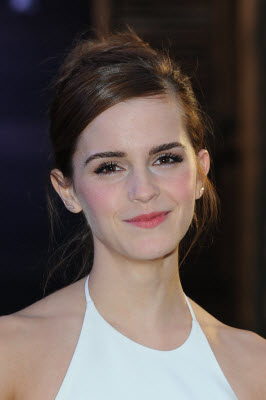 Editorial Intern Hannah Lavine is an Emma Watson superfan. Besides wanting every single thing this chick wears, Hannah says Emma is "just an all around cool girl." She'd even make you a PowerPoint if you're interested in hearing 100+ more reasons why the actress is amazing.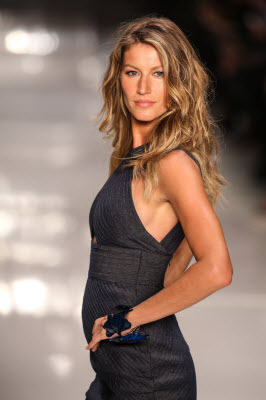 Marketing Coordinator Daniella Shevel is crushing hard on Gisele Bundchen. "So hot and that hair and body...OMG." But it's not just the supermodel's looks that earned her a place in Daniella's heart, "She also seems like a good mommy."
Marketing Manager Karen Abiog aspires to be just like Olivia Palermo. "Her outfit is always on point!"
You should only mention Giuliana Rancic around Editorial Intern Julia Welling if you have a good 20 minutes to spare. This chick can go on and on about the E! News anchor forever. "She is the true definition of 'hard work pays off.' She immigrated from Italy, made a name for herself as a journalist and battled breast cancer. She also never hesitates to give back to charity and her husband is SMOKIN' HOT!" Yeah, that's the abridged version.
Graphic Designer Shelby Rodriguez has a thing for supermodel Daria Werbowy. "She seems pretty down to earth in interviews and never looks like she's trying too hard. Plus, still looks flawless without makeup."