Every year, you rack your brain for gift ideas for everyone from your crabby coworkers to mean mother-in-law. Screw 'em! Your closest friends are the ones who deserve all the fuss, with your BFF being on top of the list. She has your back 365 days a year, and has earned herself something real nice. (Shoutout to my BF, Jamie. Love you!):
A nice designer-upgrade to those adorable BF necklaces of middle school, these Rebecca Minkoff Best Friend Pouches ($88.50, down from $98) are a perfect gift for her – and you.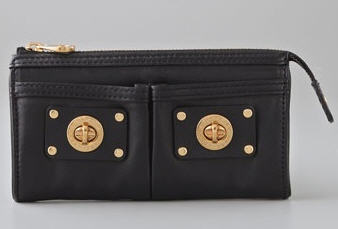 Nothing says I love you like Marc Jacobs. She will love this Marc by Marc Jacobs Totally Turnlock Zip Clutch ($198), and think of you every time she reaches for her credit card (to pay for your drinks, of course).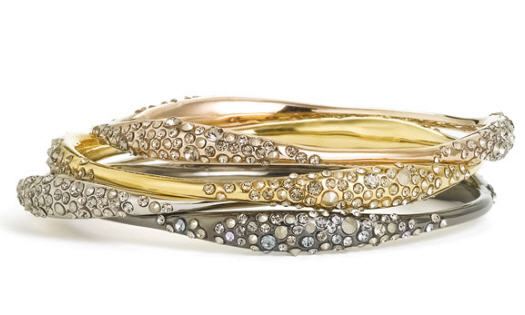 Since you two swap jewelry and clothes anyways, getting her these gorgeous Alexis Bittar 'Miss Havisham' Encrusted Skinny Bangle ($195 each) bangles is gift that keeps on giving.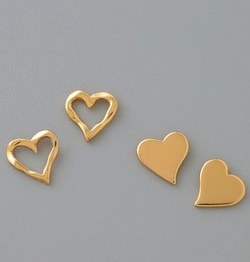 These Gorjana Friendship Heart Stud Earrings ($55) are another matching gift you two can share; these heart shaped studs are adorable and a great everyday piece of jewelry.
Who doesn't love DVF? This colorful Diane von Furstenberg Braden scarf ($165) is a no fail gift for anyone you love (mother, sister, you name it).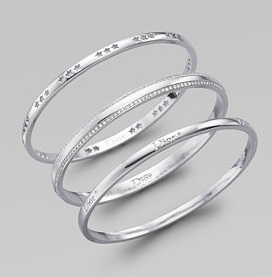 Dior? Yes, please. These Dior Shining Three-Bracelet Set ($285) will really make her feel loved.
See what else we're wearing this season with all of our winter trends. Shop our guides to the best coat trends, the best jackets, and the best military jackets. Subscribe to our online mailing list for SHEFinds in your inbox.
Follow the author of this post on Twitter @bridefinds.