You and your bestie each had a necklace with half a broken heart. And two halves make a whole. Could we be any cuter?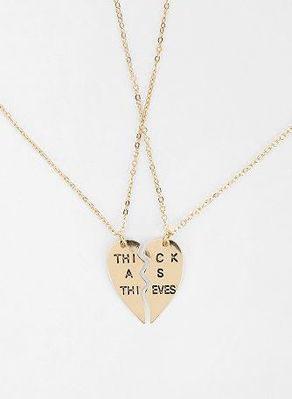 Now you can each rock this more grown-up version of the classic necklace:
Best B*tches Necklace - Set Of 2.
($18)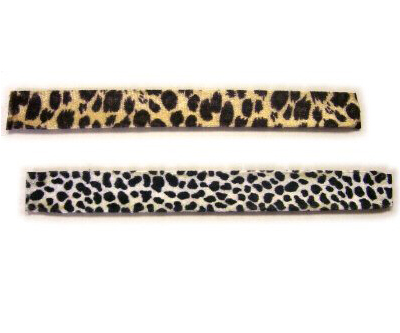 Slap bracelets were a classic 90's accessory...until they were banned for being "dangerous". Those wimpy millennials.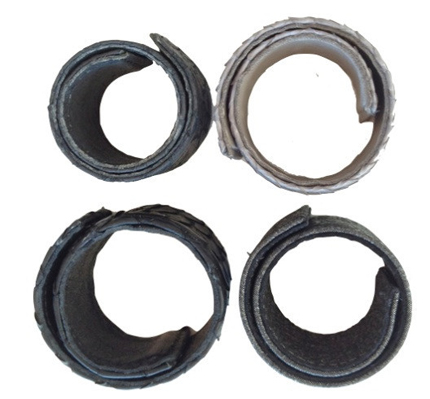 But bet you didn't know that you can still wear slap bracelets, especially when they look this good:
Slap Bracelet
($75)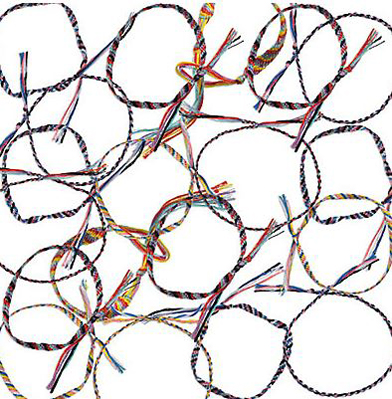 We'd spend hours every summer braiding friendship bracelets with string and bragging about which stitches we could do.
Little did we know that someone would actually make a living off these:
Venessa Arizaga Boys Drool Bracelet
($33, down from $55)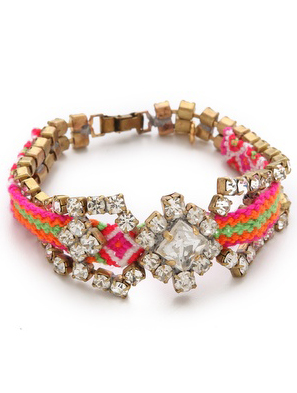 Or add some jewels:
frieda&nellie Rare, Bright & So Right Bracelet
($99, down from $198)
Or turn them into a fashionable cuff:
Mercedes Salazar Hammered Friendship Cuff
($65, down from $130)
There's no way these jelly bracelets cost more than a penny. No wonder we had them stacked on our arms.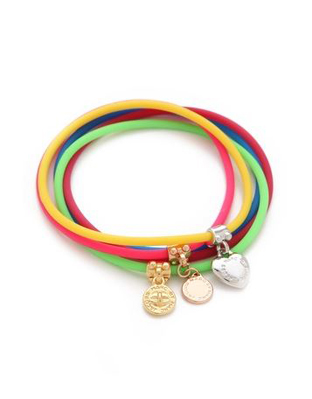 We basically inspired Marc Jacobs to make his own version. 90's girls are the coolest:
Marc by Marc Jacobs Set of 5 Skinny Rubber Bangles
($32)
Along with our string bracelets, we also dabbled in the art of lanyard jewelry.
You know some girl who grew up making lanyard bracelets made this version with a gold clasp:
Shaka Lanyard Bracelets
($25)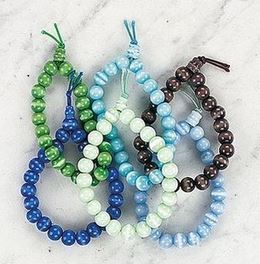 Power beads were the only protection we needed.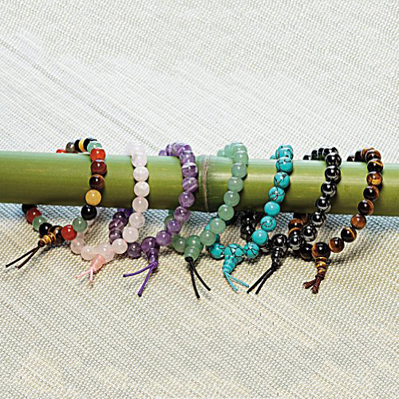 And you can still get these beaded bracelets with "magical powers":
Smithsonian Gemstone Power Bracelets
($35)
Of course our 90's style icons rocked the tattoo chokers. Why else would we go along with this trend?
You can still shop tattoo chokers that look identical to what we used to wear:
CHOKER PARADISE
($14)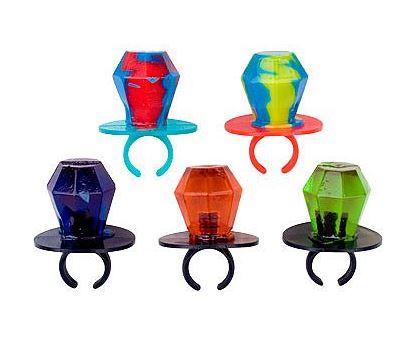 What would a throwback jewelry post be without Ring Pops? Even if you only had it on your finger for a couple of minutes, this was still one of the hottest accessories to giveaway at your birthday party.
It's not candy, but this Saint Laurent ring is like a grown up Ring Pop to us. Will someone please put this in their next birthday goodie bag for me:
Saint Laurent Goldtone Arty Ovale Ring
($290)