Everyone knows that cold, dry winter weather can wreak havoc on your skin. You may have been able to get away with that lighter-than-air moisturizer in the summer, but chances are your skin will need something more powerful for the next few months.
That's why we're sharing this exciting news! For a limited time only, AMOREPACIFIC is offering their wildly popular MOISTURE BOUND Rejuvenating Creme in a new luxury size. That's 100mL of long-term skin hydration!
If you've never experienced AMOREPACIFIC skincare, you're in for a treat. This revolutionary moisturizer is made with bamboo sap to deliver hydration that's unlike anything else on the market right now. It's also formulated with 5-Hydra Complex to combat dehydration and free radical damage, the two leading causes of premature aging. Even better, this creme has a 24-hour time release feature so your skin really is moisturized and nourished for hours and hours on end. If you're serious about skincare, this creme needs to be part of your winter regimen.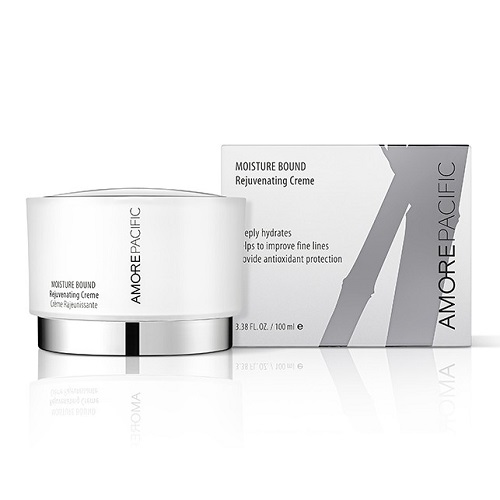 AMOREPACIFIC MOISTURE BOUND Rejuvenating Creme
And if you're looking to give your makeup an upgrade, be sure to check out AMOREPACIFIC's Cushion Collection. The line includes a tinted moisturizer and three different compacts that not only offer amazing coverage, but also feel divine on your skin because they're so lightweight.
SHOP THE AMOREPACIFIC CUSHION COLLECTION NOW
[Photo: AMOREPACIFIC]
Save
The editors at SheFinds wrote this post on behalf of Amorepacific and received compensation as part of our agreement.